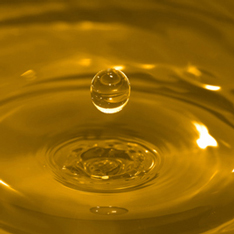 There are many pure emu oil skin care products sold online, but which one do you choose?
"The Emu Oil Shop" sells 100%PURE EMU OIL that is Triple Refined (Cosmetic Grade A) and has no added fillers/preservatives.
The emu oil comes in 2 oz, 4 oz, 8 oz and 16oz bottles.
Delivery
The Emu Oil Shop ships their Pure Emu Oil from the U.S. and can be delivered Worldwide to those countries who allow the importation of pure emu oil.
Customers living on the east coast of Australia should receive their product within two weeks (from when their order is shipped) if there's no disruption to postal services.
Economical
The Pure Emu Oil will last a long time if you store it away from sunlight.  It's quite economical for families on a budget as a little of emu oil goes a long way.  One drop of the emu oil is definitely enough to apply on your skin; unless you have very dry skin and need to apply more.  After a couple of minutes my skin absorbed the emu oil without leaving my skin greasy.  My skin felt nourished and soft.
Emu Oil Benefits
Pure Emu Oil is rich in Omega 3, 6 & 9's, which are essential fatty acids to help repair and nourish your skin.  Australian Aborigines have been using emu oil for the past couple of hundred years or more.  While trekking in the Australian Outback, they were exposed to the harsh rays of the sun and wind.  Using Pure Emu Oil helped the Aboriginal people keep their skin moisturised; reduced joint and muscle inflammation and aided in wound healing as emu oil contains bacterial agents to help prevent infection.
Steve from The Emu Oil Shop has offered the following discounts to readers for Erin's Eco List.
Coupon Code: EEL 

50% discount on International Shipping Fees.

Use the same coupon code to receive a 30% discount if buying 10 products or more. 

International Orders with 10 products or more purchased are eligible to receive the 50% discount on International Shipping as well.
To receive this discount:
1. Select which products you would like to buy via The Emu Oil Shop eBay store and Click 'Pay Now' button.
2. Check your postage information. If any information is incorrect, click the Change postage address link to update it.
3. Review your purchase, including postage, insurance, and taxes. Select the box next to the items that you want to purchase. Then, click the Continue button.
4. Click the 'Request Total' from the seller link. Steve will respond to your email. If you do not see a "Request Total' from seller link, send Steve a message and include the coupon code in the body of your message.
5. Steve will manually adjust the total order price to include the discount on the invoice.
6. You will receive another e-mail from Steve with the correct invoice to make payment.
---
Read this review at Erin's Eco List:
---